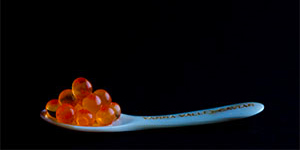 Atlantic Salmon
Yarra Valley Caviar's highly sought after Atlantic Salmon caviar is well renowned across the restaurant trade nationally, for its signature burst of flavour and rich and robust characteristics, used to complement many gourmet dishes.
Available in 50g, 100g, 300g jars
Premium First harvest pearls Available in 30g, 250g tins.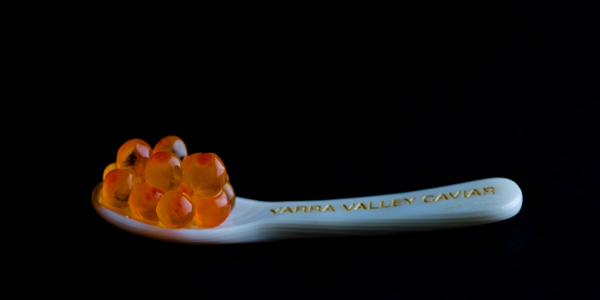 Atlantic Salmon Smoked Pearls
Yarra Valley Caviar's Smoked Salmon Pearls are causing quite the sensation amongst Australian and International Chefs. This innovative product is a combination of 72 hour smoked red gum salt used in the brining stage followed by cold smoking using a local Mountain Ash hard wood. The result is mild, sublime smokey flavour that bursts in your mouth.
Available in 100g tins.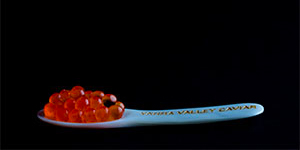 Rainbow Trout
Yarra Valley Caviar's Rainbow Trout caviar is a smaller sized pearl, with its own unique and subtle earthy flavour. Characterised by its strong red orange colour, the caviar appeals to many chefs as an alternative to the larger salmon pearls to create an elegant appetizer or topping to a range of varied dishes.
Available in 100g jars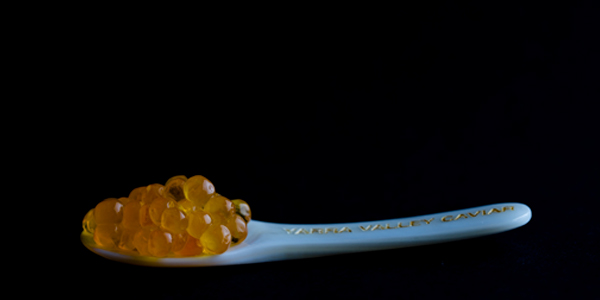 Brook Trout
Yarra Valley Caviar's more recently added Brook Trout caviar, has a rich golden colour and a creamier more delicate flavour, which is softer on the palate. The golden caviar is an interesting addition to the caviar range, and differs in texture and taste, melting, rather than bursting in your mouth.
Available in 100g jars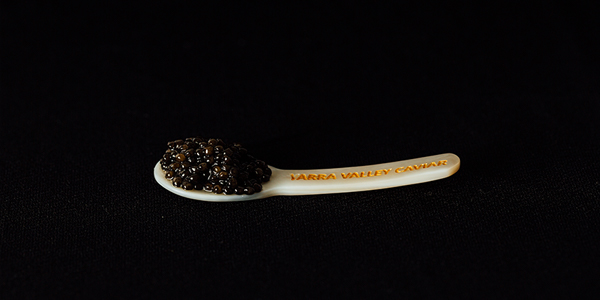 Baerii
Polanco Baerii Caviar is without a doubt one of the most complex products available worldwide, full of character with rich nutty buttery undertones designed for the expert palette. Matured like a fine wine in 1-2kg mother tins for 2 to 6 months before its final repacking on-site at YVC just before been sent out to customers with a long three month shelf life. The name Baerii corresponds to the species Acipenser Baerii.
Available in 10g, 30g, 50g, 100g, 250g and 1 kg tins.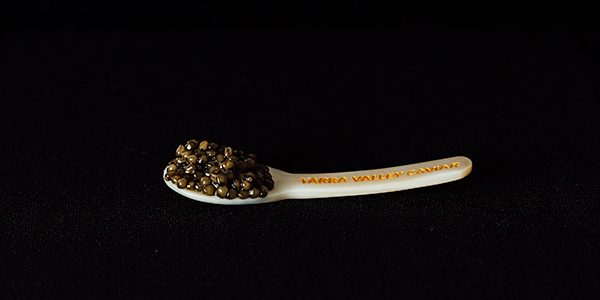 Oscietra
Polanco Oscietra Sturgeon eggs offer a delicate texture in your mouth with very long buttery flavours with a touch of walnuts and dried fruits. The name Oscietra corresponds to the species Acipenser gueldenstaedtii. Traditionally served on Blini with Creme Fraiche but more recently paired with an array of seafood and pasta dishes. A truly exquisite product.
Available in 10g, 30g, 50g, 100g, 250g and 1 kg tins.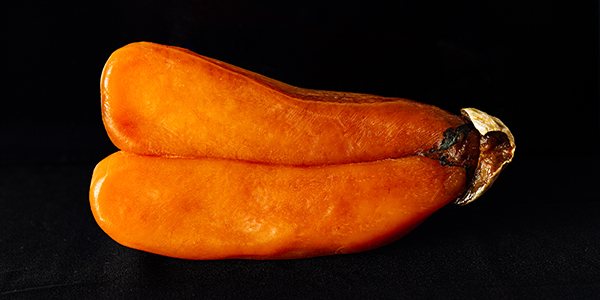 Bottarga
This Australian sourced product is best known in Sardinia as a delicacy to be grated over a seafood pasta or on Pizza. It can be served thinly sliced drizzled in olive oil or lemon juice as an appetizer and balanced with an Australian fruity wine.