Baked Scallops with Lemon Chilli butter and Smoked Salmon Pearls
These scallops can be pre- prepared and ready for guests to arrive. A quick warm starter with loads of flavour!
10x Hervey Bay Half Shell Scallops
100g Yarra Valley Caviar Smoked Salmon Pearls
200g Pepe Saya Butter – softened to room temperature
1 red chilli – finely chopped (leave seeds in for extra heat or discard if preferred)
3 small shallots – peeled and fine diced
1 lemon – juice and zest
Ponzu dressing – to taste, approx. 2 tbl spoons.
Chives – finely sliced – reserve some for garnish.
Panko breadcrumbs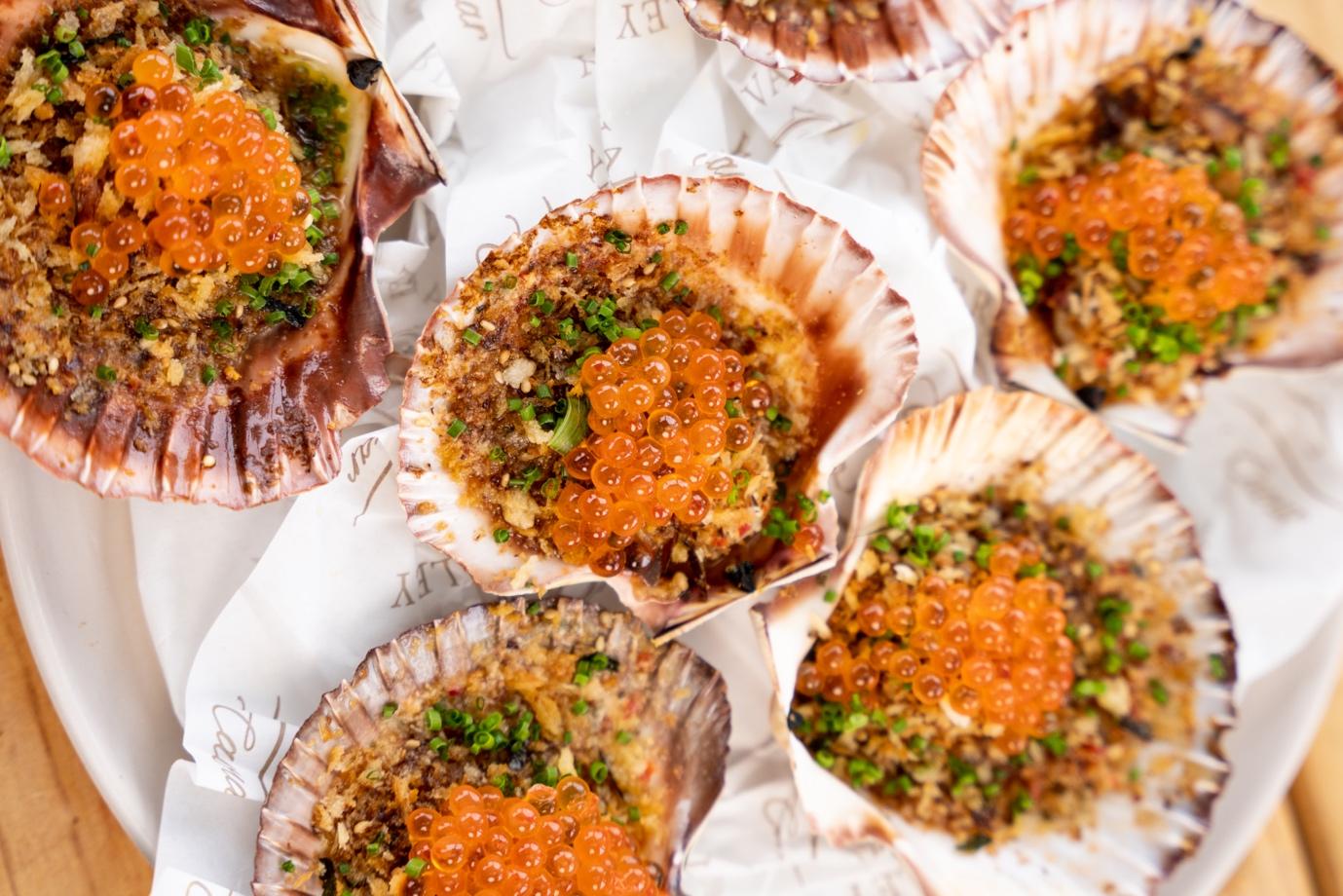 In a small saucepan gently cook the shallots and chopped chilli in olive oil until softened. You don't want to add colour to the shallots, just gently saute until soft and tender. Transfer to mixing bowl once cooked.
Add to the shallots, 200g softened butter. With a whisk – whip the butter until well incorporated with the shallots. Now add the zest and juice of 1 lemon, finely chopped chives and 2 tbl spoons of Ponzu dressing. The butter mixture should be incorporated, with plenty of citrus flavour and a kick of chilli.
Transfer scallops to a baking tray and place 1 heaped tablespoon of the butter mixture on top of each scallop. Now sprinkle the butter with Panko breadcrumbs. These can be done ahead of time and keep refrigerated until required.
Place scallops into a 200-degree pre-heated oven for 5-7 minutes. Cook until butter mixture has softened, and crumbs are golden.
Sprinkle the crumbs with chopped chives and top with a generous amount of Smoked Salmon Pearls. Serve warm.