Barbequed John Dory with warm salad of diamond clams, zucchini and Smoked Salmon Pearls
1 whole John Dory (800g fish), filleted
200g Cloudy Bay Diamond Shell clams – removed from shells
1 x zucchini – cut into small cubes
5 x cherry tomatoes, cut into ¼
YVC Smoked Salmon Pearls
½ Dill – picked
½ bunch chives – fine chopped
200mls vegetable stock
2tbl spoon cream fraiche
Juice and zest of lemon – microplaned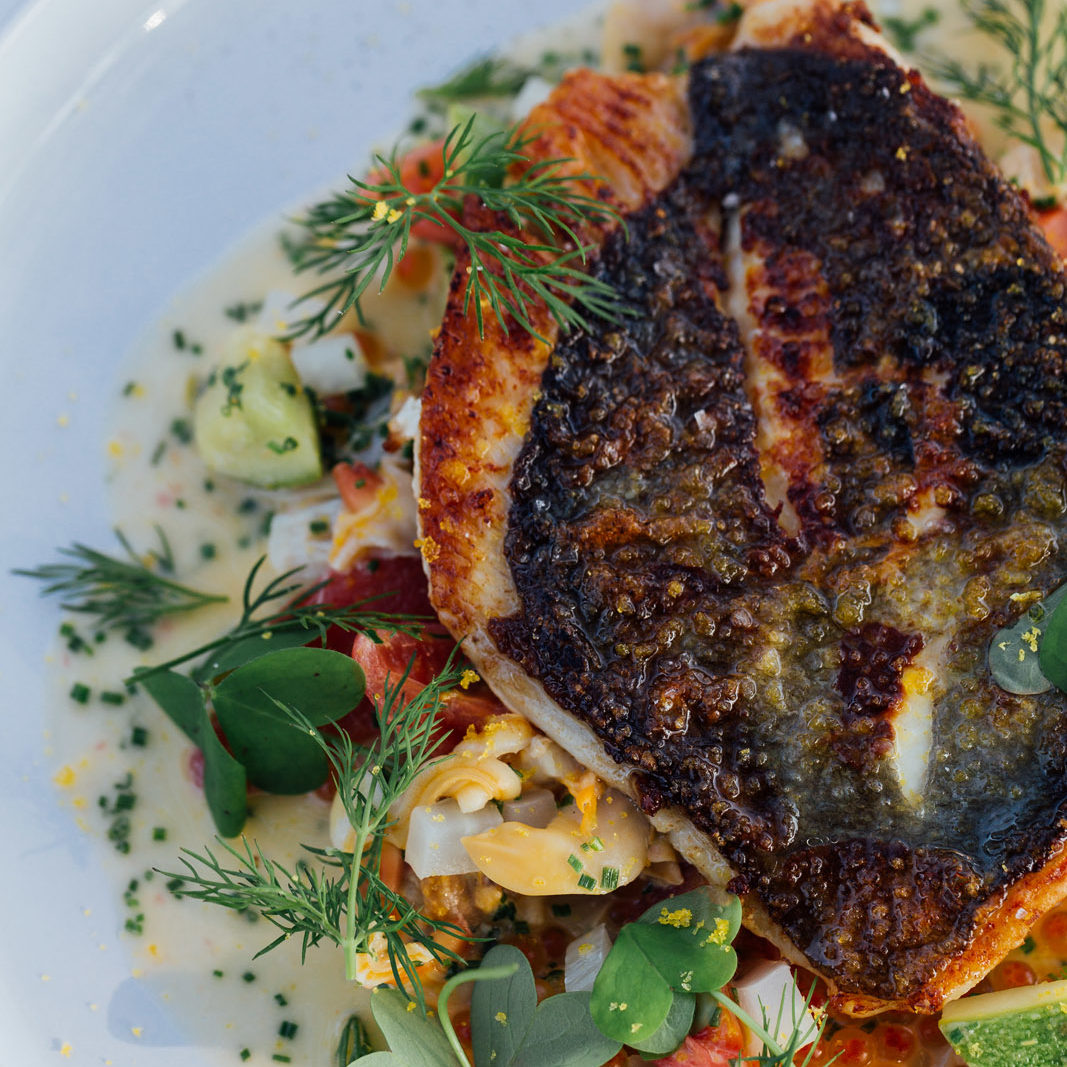 The fish can either be BBQ'd or cooked in a non stick fry pan. Whichever you're comfortable and confident in cooking – but the BBQ will give you maximum flavour of this beautiful fish.
Oil and season the skin side of the fish. Place onto hot cooking surface (pan or grill) and allow the fish to cook for 3 minutes on the skin. This should cook the flesh a majority of the way, the skin should be golden and crisp. Turn the fish over, and quickly tap the flesh side on the heat. Remove from pan/grill and set aside. The fish will continue to gently cook through off the heat. Keep in a warm spot
For the garnish and sauce, bring vegetable stock to the boil. Add the small cubes of zucchini, and the cut cherry tomatoes. Allow these to cook for 2-3 minutes gently. Add the cream fraiche and stir this into the stock to incorporate. It will become thick enough to coat the spoon and be a lush sauce. Now add the diamond clams, fine chopped chives, lemon juice and zest. Check seasoning, and adjust. Turn off the heat and stir through the YVC Smoked Salmon Pearls.
Transfer the sauce and garnish onto serving plate, and place the John Dory on top. Garnish with dill, and a splash of EVOO.