Oysters with First Harvest Pearls & Shiraz Gin Dressing
12 x Live Pacific or Sydney Rock Oysters
First Harvest Atlantic Salmon Pearls
3 x shallots – finely diced
1 bunch chives – finely sliced
1 x small cucumber – seeded and finely diced
For the dressing
80mls Four Pillars 'Bloody Shiraz' Gin
30mls EVOO
Pinch Sugar – to taste
Juice of ½ lemon
Salt and coarse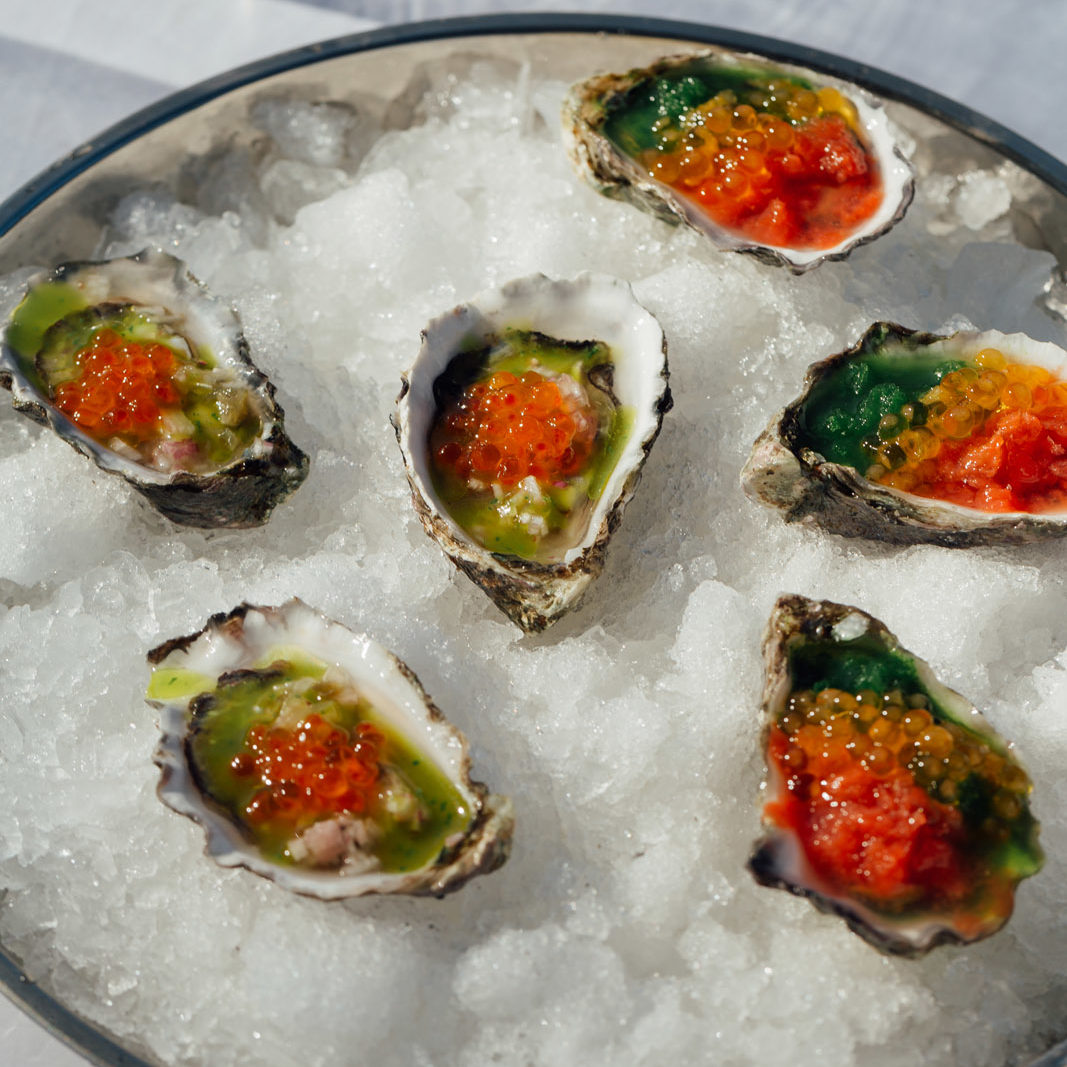 Shuck and detach oysters – set in the fridge until needed.
To make the dressing, fine dice shallots, deseed and dice the cucumbers and fine slice chives.
Mix together with gin, EVOO, lemon juice. Season with pinch of sugar to balance, salt flakes and coarse pepper. Finally add the First Harvest Pearls, and allow to marinate.
Serve the oysters on crushed ice or rock salt and top with plenty of the boozy dressing.