This recipe is perfect starter for Christmas day lunch – easy to prepare with little ingredients.
10x Cooked, peeled and deveined King Prawns
85g Yarra Valley Caviar Ikura Shoyu Zuke Pearls
3 tbl spoons Kewpie Mayonnaise
1 lime, juice and zested
1 small green chilli – thinly sliced
Crispy fried shallots ( available in all Asian supermarkets)
10 small lettuce cups (cos or iceberg will work best)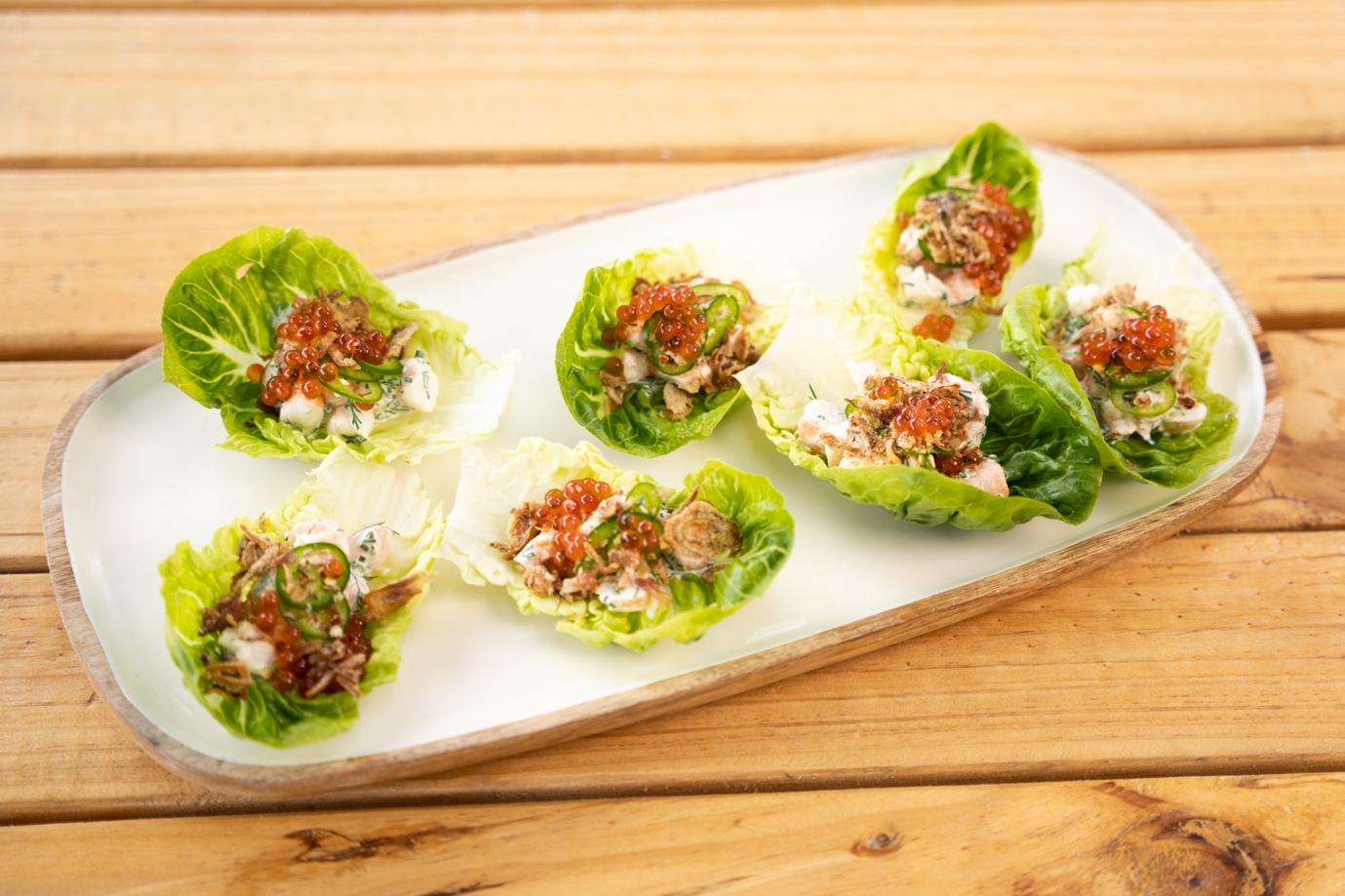 Mix together kewpie mayonnaise with lime juice and zest.
Chop cooked prawns into small 1cm pieces and mix through mayonnaise mixture.
Place prawn mixture into lettuce cups and top with 1 or 2 slices of green chilli per piece.
Scatter with crispy fried shallots and top with a generous teaspoon of Ikura Shoyu Zuke Pearls and serve immediately.