Scallop Crudo, green apple and YVC Atlantic Salmon Caviar
6 x Local fresh or frozen scallops, cleaned
1 x Granny Smith apple – peeled and fine diced
2x shallots – fine diced
½ bunch chives – fine sliced
½ binch dill – picked and washed
Extra Virgin Olive Oil
Apple cider vinegar
Pinch sugar
Salt and cracked pepper
YVC Atlantic Salmon Caviar
Bottarga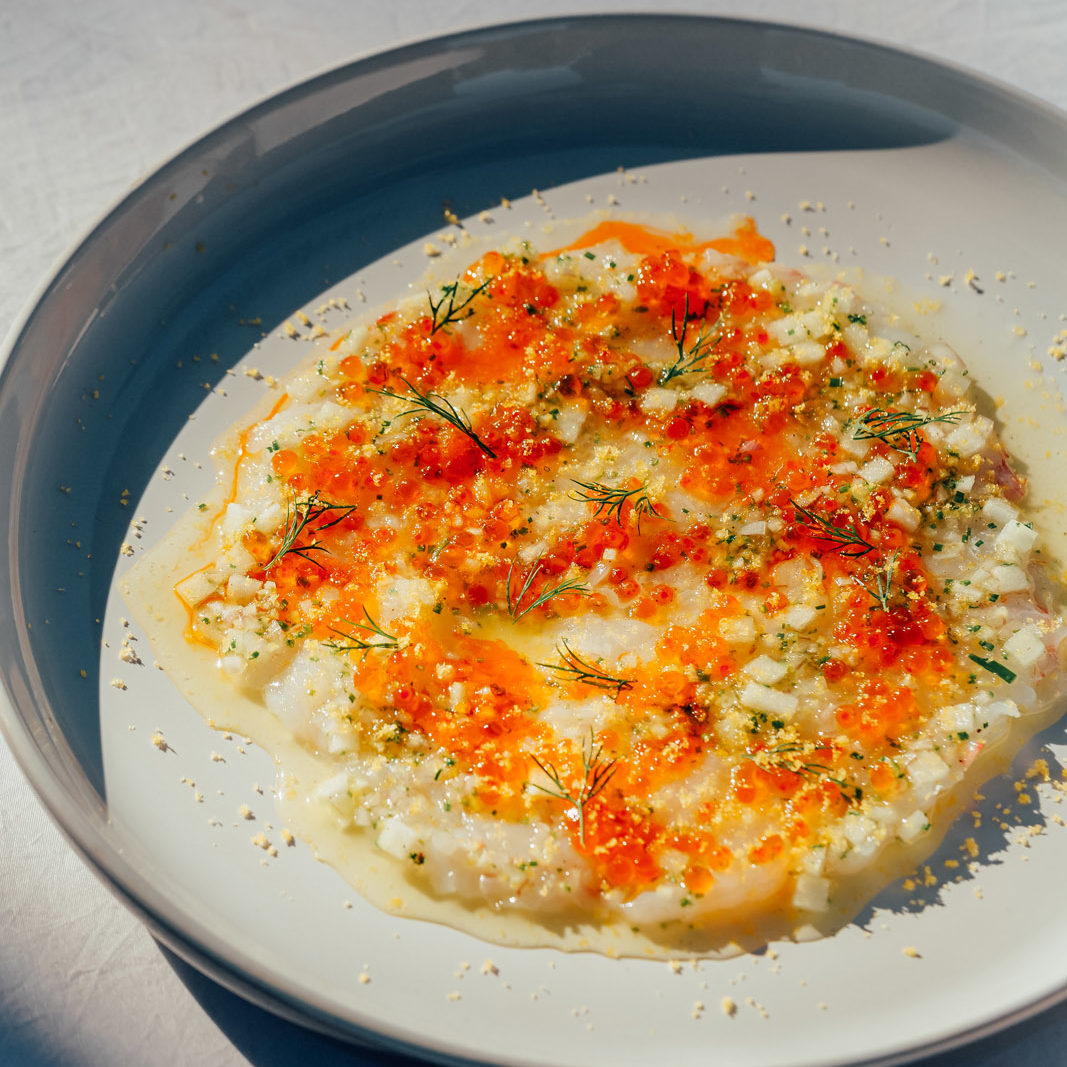 Put your serving plate in the fridge to chill. You'll want this cold.
Place the scallop meat between 2 pieces of greaseproof paper, and with a rolling pin or meat mallet, gently tap the scallops to flatten – then transfer to freezer for about 5 minutes to firm and set.
For the dressing and garnish, peel and fine dice the green apple and fine dice the shallots.
Add 4tbl spoons of each cider vinegar and EVOO. Season with a pinch of sugar, flaked salt and plenty of fresh coarse cracked pepper.
Add fine chopped chives and dill. Stir and taste. Dressing should be sharp of acid, and rich and viscous from the olive oil. The sugar is to balance, not to sweeten.
Finally, add the salmon caviar.
Place the scallop down onto the plate and peel back the sheet of greaseproof paper. Cover the scallop liberally with the dressing, making sure plenty of apple, caviar and shallot. Finish the dish with plenty of fine grated bottaga.