Scrambled eggs with spanner crab and YVC Smoked Salmon Pearls
6 eggs, lightly beaten
100g Fraser Isle Spanner Crab meat ( raw if possible)
Cream fraiche
Fine chopped chives
YVC Smoked Salmon Pearls
Extra virgin olive oil
50g Butter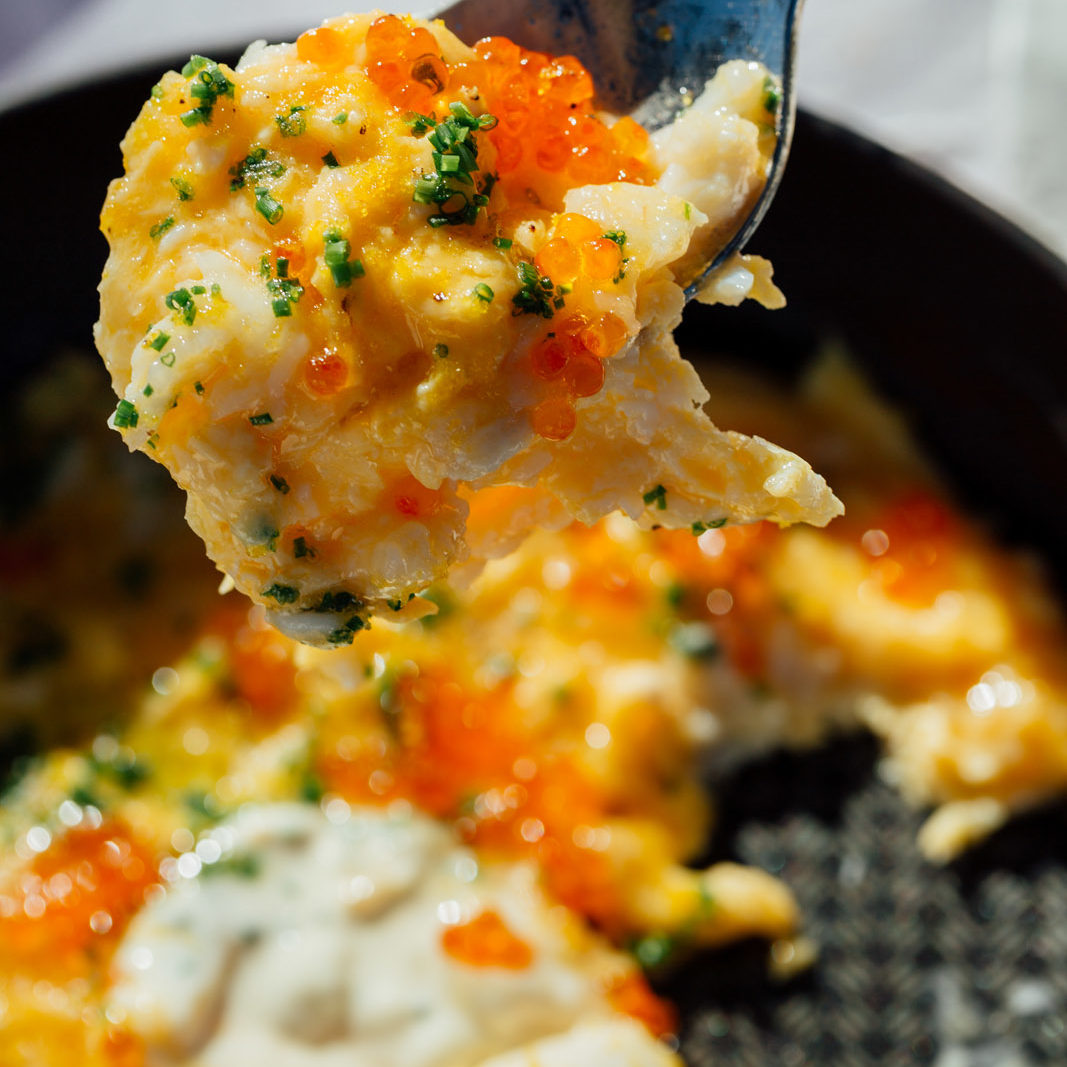 Warm a non stick pan with butter, and allow to melt, but not colour. Pour in the beaten eggs and gently fold the eggs in the pan. You don't want to over whisk the eggs, or they'll easily overcook. As the eggs start to set, stir the crab meat through and allow to cook in the warm egg mix. Turn the heat off and allow the residual heat to cook the eggs and crab through.
Spoon a generous amount of cream fraiche into the middle of the eggs, scatter with fine chopped chives, and top with YVC Smoked Salmon Pearls. Finally add a healthy splash of EVOO.
This is a great 1 pan dish that is the perfect start to any brunch offering. Add your favourite sourdough bread, and maybe even a glass of Champagne!