Hash browns, Taramasalata, Anchovy and Polanco Baerii Siberian Reserve
A little bit fancy, a little bit naughty. A tasty way to make hash browns sexy!
10x Frozen packet hash browns
Taramasalata – store bought is fine. Just not the pink stuff!
100g Polanco Baerii Siberian Reserve
10 fillets of Ortiz Anchovy
1 shallot – peeled and finely sliced into rings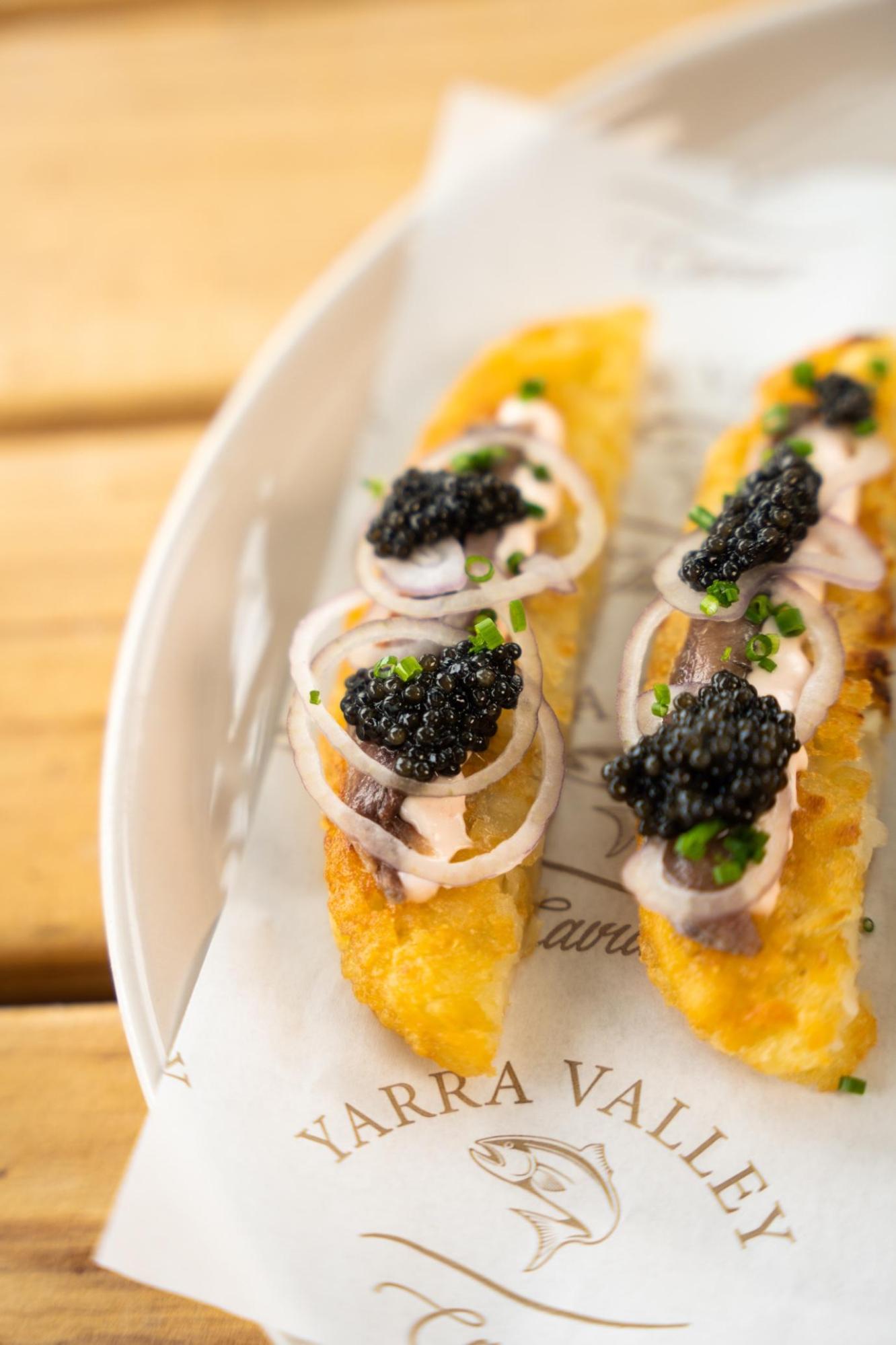 Cook the hash browns as per the packet instructions ( shallow fry or deep fry for best crispy results)
Add a generous amount of taramasalata to each hash brown all the way down the middle. Now place a single fillet of anchovy on each.
Separate the rings of shaved shallots and place on top of the anchovy.
Now finish with Polanco Siberian Reserve Caviar – as much as you can for added luxury.
Serve warm and crispy.