Pacific Oysters with green apple, cucumber and Bloody Shiraz Gin Pearls
Oysters and Pearls with extra punch!
12x Shucked Pacific Oysters – kept chilled on ice
85g Bloody Shiraz Gin Pearls
1x green apple, peeled and finely diced
1x small cucumber, peeled and finely diced
1x small green chilli – deseeded and finely diced
Extra Bloody shiraz gin for dressing (optional)
Fresh cracked black pepper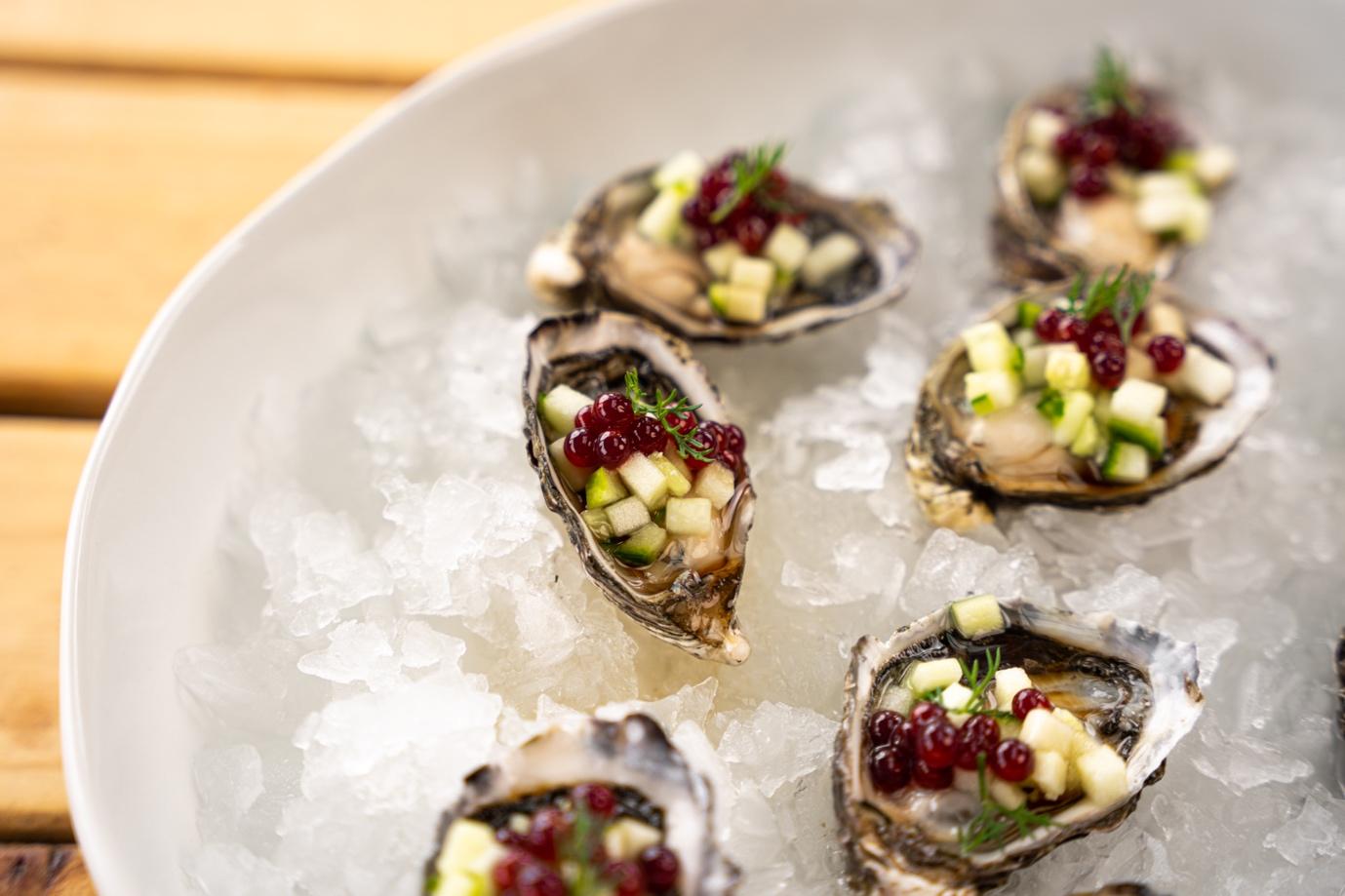 Mix together diced apple, cucumber and green chilli and add a splash of Bloody Shiraz Gin.
Place a small spoon full on each shucked oyster.
Top with a generous amount of Bloody Shiraz Gin Pearls and a fresh crack of Black pepper from the mill.
Serve these super cold – like a martini! Enjoy the fresh burst of the ocean from the pacific oyster and the contrast of texture and flavour from the garnish and Pearls!